Planting Ghaf trees in Dubai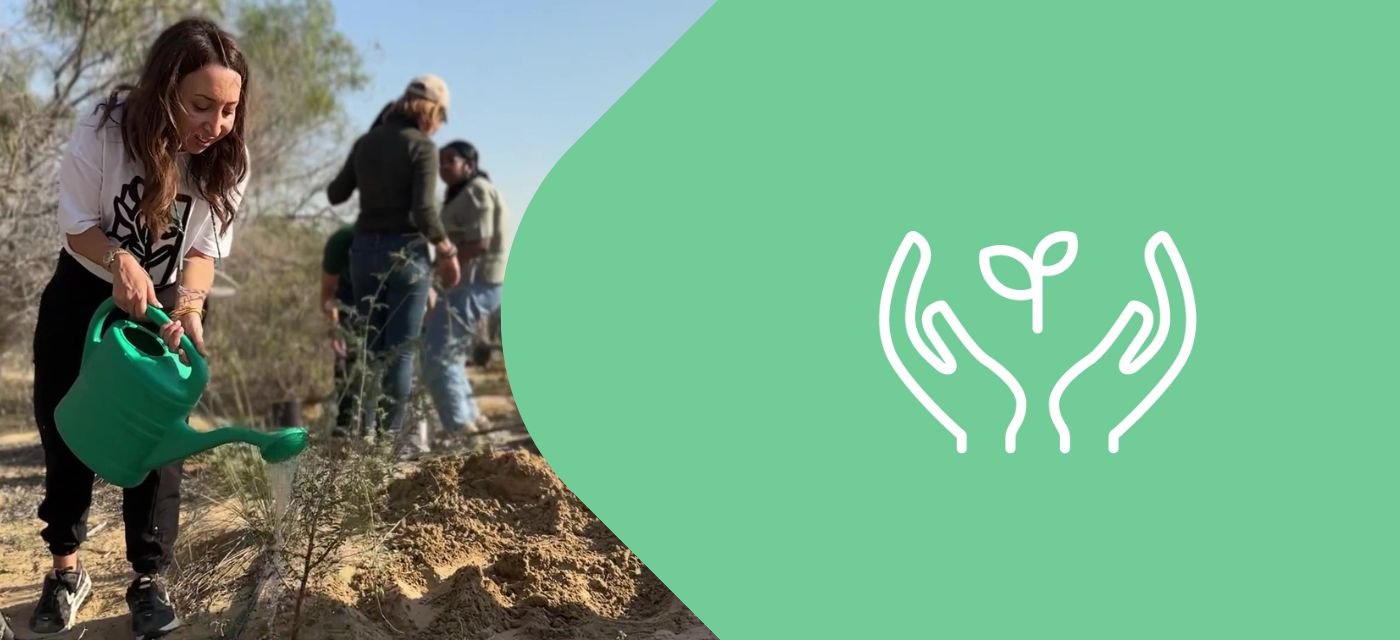 Acino recently partnered with Companies for Good to take a step towards environmental conservation. As part of this initiative, our employees came together and showed their dedication towards a greener future by planting 40 Ghaf trees in Dubai.
The Ghaf tree is known as the national tree of the United Arab Emirates (UAE) and is considered a symbol of resilience. It is known to survive in harsh desert conditions with minimal water requirements, making it the perfect choice for Dubai's climate. The tree is also known for its multiple benefits, including producing oxygen, reducing carbon dioxide levels, and helping to prevent soil erosion.
Andrew Bird, Head of Middle East, Turkey and Africa (META) at Acino, has expressed his appreciation to Companies for Good for their efforts in contributing to the environmental conservation of the region. He also highlighted that Acino's values align perfectly with their objectives and that such tree-planting initiatives is a reminder that small steps towards environmental conservation can bring about significant positive changes and help create a healthier and greener planet for future generations.