Meet Katrin Madissoo, Site Head Acino Estonia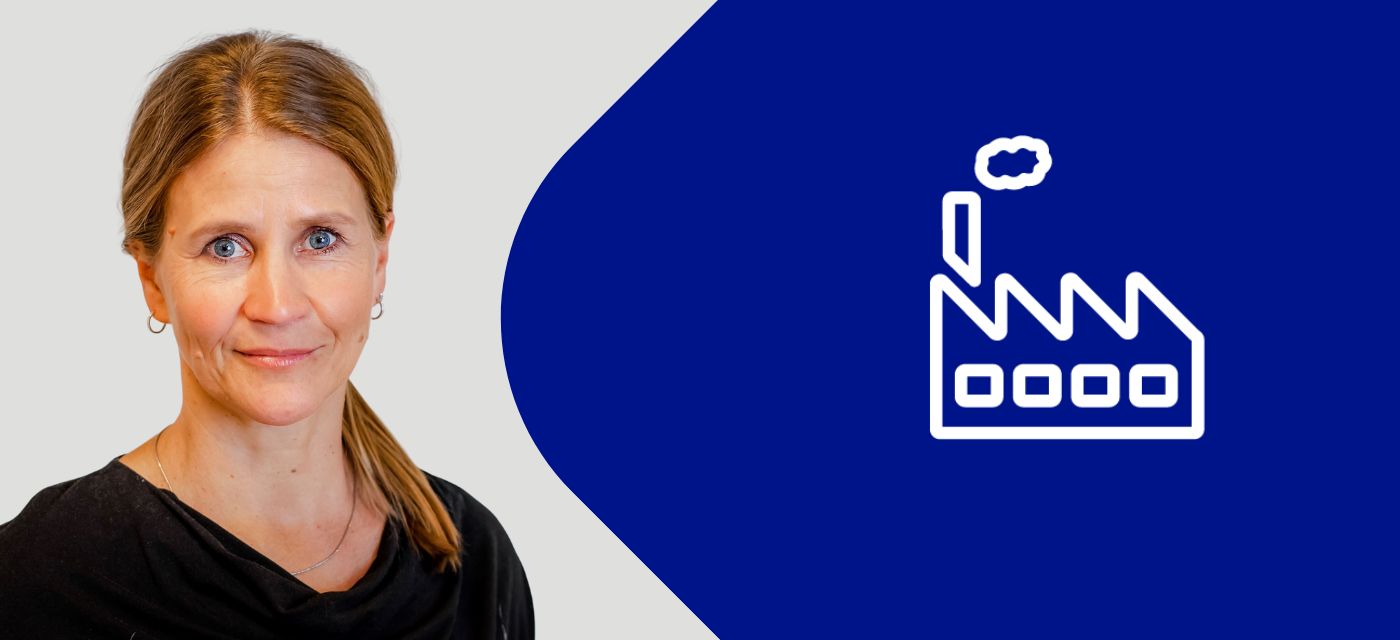 Dedication and expertise are key qualities needed to deliver flexible solutions to our customers, and we are fortunate to have a group of experts supporting our #ContractManufacturing efforts. Our colleagues have shared their insights into pharmaceutical manufacturing, and how they make the most of Acino's state-of-the-art facilities to contribute to our customers' #outsourcing strategy.
Q: Can you tell us about your role at Acino?
Acino Estonia is part of our operations network and has two distinct roles to play. First, the plant located in Põlva is an EU GMP-certified manufacturing site with a focus on packaging activities and other activities such as providing EU-batch release, warehousing, and distribution services. Along with the manufacturing site, several Acino global and inter-company functions, mainly in the operations area, are also located here.
My role as the Site Head Acino Estonia is to ensure that the site operates as "One Team" and that expected performance results are achieved for each activity, in a sustainable and timely manner.  As Acino continues to grow, we aim to expand our capacity and capabilities, and my responsibility is to identify and implement solutions that are in line with our growth strategy.
Q: How do you ensure that the site operations run smoothly and that products are packed according to the highest quality standards?
The Põlva site has been operating since 1992, so we have accumulated a wealth of experience and in-house expertise. Furthermore, the site team is fully aware of their responsibility that lies with pharmaceutical manufacturers. Lean manufacturing principles, harmonisation, standardisation and digitalisation are among our main priorities not only with regard to the packaging lines, but throughout the entire value chain.
Q: What forms of packaging are available in Estonia?
At the Põlva site, we have various capabilities for primary packaging of oral solids into different types of blister materials as well as into bottles. We also offer secondary packaging of primary packed goods, including serialisation and aggregation. Bottling is possible in materials such as high-density polyethylene (HDPE), polyethylene (PE), glass and aluminum in different sizes and with different cap systems. It all depends on the best fit with product requirements and customer expectations. This means that moisture-sensitive products can be packaged in a reduced humidity environment, and we have expertise in handling light-sensitive products.
Q: What advantages bottle packaging can bring?
Compared to blister packaging, bottle packaging offers greater flexibility in terms of transfers and implementation, as it does not require expensive investments such as product specific formatting equipment. Plastic bottles are also lightweight and shatterproof, making them easy to handle and transport. Glass bottles are very stable and offer excellent moisture protection; colored glass also provides light protection. From an economical point-of-view, multi-dose bottles are a cost-effective packaging material, which makes the medicine more affordable for patients.
Q: What are some of the current trends in bottle packaging? Could you tell us about some of the sustainability initiatives your facility has implemented or is planning to implement in the future?
Minimizing our environmental impact is an important trend and there is an increasing focus on the development of biodegradable packaging materials. Sustainable development (or operations) has been one of our key priorities for quite some time. The first thing we did was to reduce waste in production activities – accurate material planning and inventory management play an important role here. We have been sorting and recycling production materials for many years already. We have also introduced a digital signature processing Estonia, which enables paperless business management. In terms of energy consumption, a local solar power-plant was installed in 2022, with plans for expansion.
Q: What do you love most about your job?
I really love my job. It's challenging and never a solo job, because it is truly about a team effort.  I have a great team around me, which is the most important thing for me.