Meet Eva Kopecna, Global Head Regulatory Affairs, Medical and Pharmacovigilance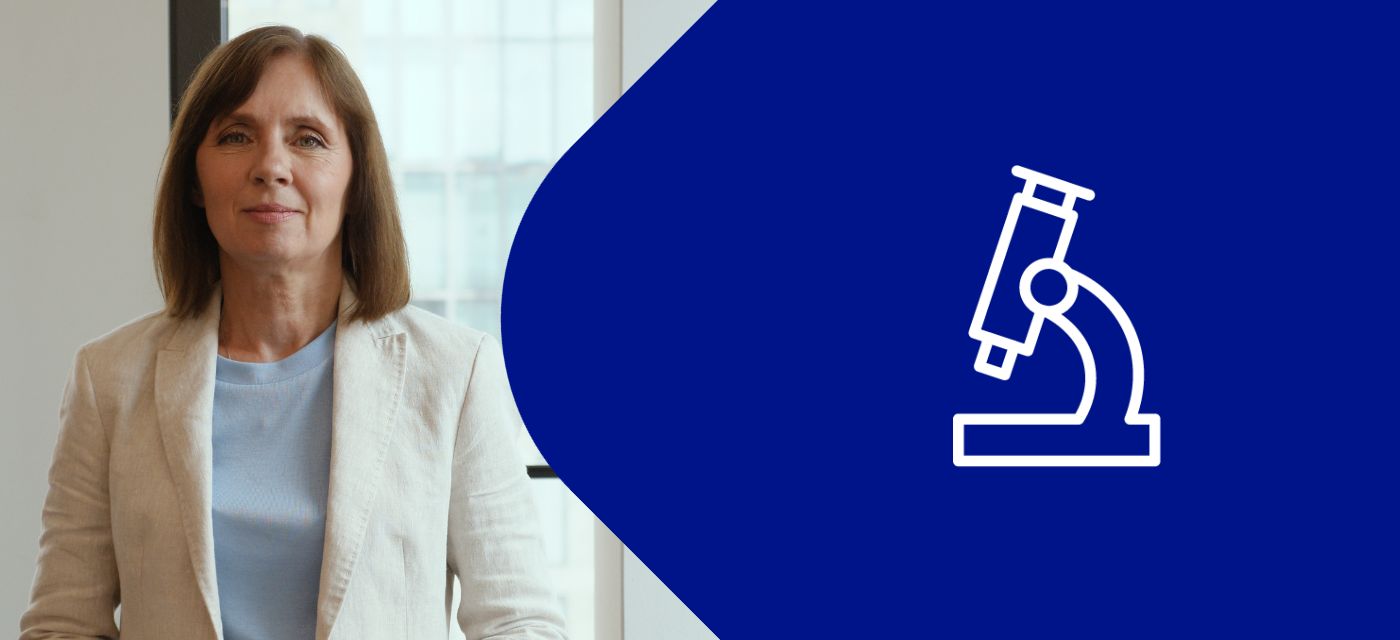 Dedication and expertise are key qualities needed to deliver flexible solutions. We are fortunate to have a group of experts supporting our Contract Manufacturing efforts. Dr. Eva Kopecna, Global Head of Regulatory Affairs, Medical and Pharmacovigilance at Acino, has shared her insights into pharmaceutical manufacturing and regulatory affairs, and how her team enhances Acino's offering through its contribution to customers' #outsourcing strategy.
Q: Eva, how do you ensure compliance with regulatory requirements during a contract manufacturing transfer?
All site transfer projects involve our Regulatory Affairs (RA) team. Depending on the project's scale, we are in charge of developing or assisting the client's regulatory strategy. Regulatory requirements, resources, timelines, registration costs, key performance indicators (KPI), and deliverables are all included in the regulatory plan. We continuously update and review the RA strategy throughout the site transfer process,.
To ensure compliance, our RA&QA (Quality Affairs) regulatory intelligence team periodically evaluates legislative requirements, applying RA team training and established procedures. Close collaboration with the QA departments at both manufacturing sites (transferring and receiving) is a key success factor. In addition, we have a robust Quality Management System (QMS) in place, which includes internal QA audits of the RA department, self-inspections, and monitoring and reporting of KPIs.
Q: How does Acino regulatory adds value to our contract manufacturing services?
We use our extensive site transfer expertise to set protocols, change control, and effective communication about our own products and those of our CM partners. We always apply the principle of "knowing our clients' products" and assist them in keeping their license to operate throughout the entire product life cycle.
Our competitive advantage stems from our strong Chemistry Manufacturing and Controls (CMC) team of 12 experts, our robust international RA team, profound regulatory intelligence, and a solid customer-focused compliance mindset. We also place a premium on speed, cost efficiency, reliability, adaptability, and professionalism. We support our clients by offering them tailor-made regulatory solutions that help them implement necessary product changes within the committed timeline in full compliance with the competent authorities' requirements.
Q: What are the most common regulatory challenges you encounter during contract manufacturing transfers and how do you handle them?
The most common challenges are those that arise as a result of events that weren't initially in scope, such as changes of the equipment and/or packaging materials, new suppliers of APIs and excipients, updates of manufacturing processes and analytical methods including their validation, changes in specifications, program of stability study, etc. As a consequence, we need to adjust the RA strategy to incorporate the elements which haven't been originally planned. This may require additional data and longer approval timelines.
Working closely with a project manager helps us be more efficient, reacting quickly and adjusting the RA strategy according to the resource allocation and involvement of different subject matter experts (e.g. Manufacturing, Science and Technology (MS&T), Analytics, Science and Technology (AS&T), QA, CMC, stability team, clinical, preclinical etc.). Our strong team of CMC experts work closely together with QA on preparing the high standard documentation.
Q: How do you communicate with regulatory authorities during the transfer process and what is your approach to resolving issues that may arise?
For a standard site transfer, we follow the legislative guidelines to submit required variation packages, and we also respond to deficiency letters. For a more complex site transfer, we approach a regulatory agency to discuss variation package requirements for the submission.
Q: How do you assess and mitigate potential risks during the contract manufacturing transfer process? And, how do you collaborate with cross-functional teams to ensure a smooth contract manufacturing transfer?
At the beginning of the project, we review the documentation from the transferring site. We prepare the RA strategy, the variations that need to be submitted and the required documentation and data for each individual country and the product presentation based on the information we received. From RA point of view, we reduce the risks by preparing high standard variation packages to prevent receiving multiple deficiency letters which may delay the approval date.
From the very beginning, we define the roles and responsibilities and the RA contact people from both parties. We agree on the communication channel, a meeting schedule, and an escalation process. Setting up a steering group made up of senior managers from both parties is also advised for larger projects. All stakeholders are kept up to date on the situation, risks, suggested mitigation plan, changes in the regulatory strategy, and timelines during regular calls and meetings that also provide a platform for discussion and feedback.
Want to learn more about the team and our services, watch the video now.
If you want to learn more about our services, visit our Contract Manufacturing page.