AD Ports Logistics and Acino Sign a Global Pharma Freight Forwarding Agreement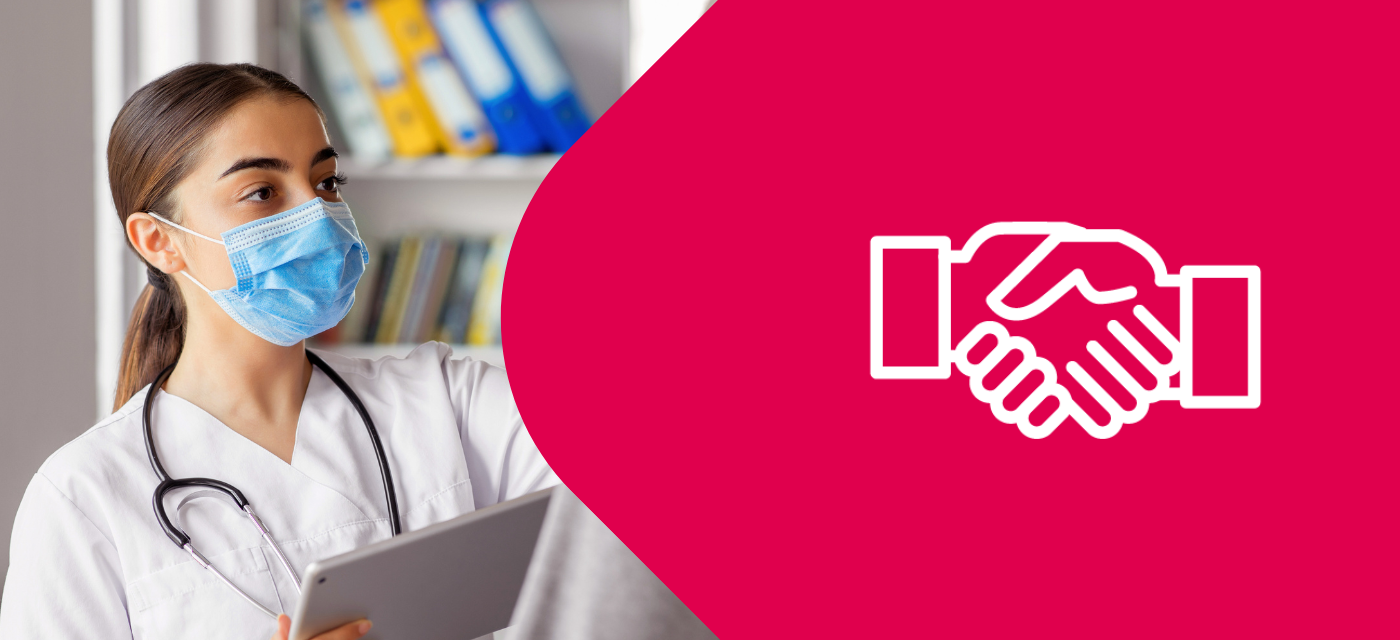 Milestone Agreement Inaugurates New Partnership and Signals AD Ports Logistics' Further Expansion into the Global Healthcare & Lifesciences Logistics Sector
Abu Dhabi, UAE and Zurich, Switzerland –  6 July, 2023: AD Ports Logistics (ADPL), a subsidiary of the Logistics Cluster, AD Ports Group, the leading global facilitator of trade, logistics and industry based in Abu Dhabi (ADPORTS:ADX), and Acino, a Swiss pharmaceutical company that develops and manufactures well-proven and innovative medicines, have signed a milestone agreement for ADPL to provide Acino with global freight forwarding services, inclusive of sea and air transport in the Middle East and North Africa (MENA) region.
The agreement will see ADPL leverage its fully integrated and GDP-certified end-to-end pharma cold chain capabilities to transport vital medications from Acino's global locations of origin to markets in the MENA region. The pharmaceutical products will require specialised transport and handling capabilities offered by ADPL's Healthcare & Lifesciences division. Under the terms of the agreement, the scope of the freight forwarding services will include first mile transport, seaport and airport loading, customs clearance, and final mile logistics.
Farook Al Zeer, Chairman, Logistics Cluster, AD Ports Group, said: "We are delighted to have been selected by our partners at Acino as a pharma logistics provider. The agreement is a significant development opportunity for our Healthcare & Lifesciences division as it allows us to work with a leading global pharmaceutical manufacturer and showcase our capabilities as an enabler of global trade and logistics. We look forward to building a strong and sustainable relationship with Acino and furthering our reputation as a partner for international pharma industry seeking to expand its regional market share and presence."
Andrew Bird, Interim CEO, Acino, said: "Our collaboration with AD Ports Group strengthens our commitment to the MENA region, expanding outreach and improving patient access to quality healthcare."
Mario Ricard, Chief Operations Officer, Acino, said: "We are pleased to enter into partnership with AD Ports Group that is set to enhance the speed and efficiency of delivering vital medications to the MENA region and beyond. Together, we reshape healthcare delivery, paving the way for an innovative and patient-centric industry landscape."
As the two entities are under common ownership, ADPL and Acino will synergistically leverage their collaboration within a shared network of ADQ portfolio companies, unlocking greater value and seamless integration for the benefit of their customers.
Since its establishment in 2020, ADPL has partnered with leaders in international logistics in developing one of the most integrated pharmaceutical supply chains in the world capable of transporting products at storage temperatures ranging from -80°C to +25°C. As a member of the HOPE Consortium, an Abu Dhabi-led public-private partnership established to combat the effects of the Covid-19 pandemic, it helped safely distribute over 260 million Covid-19 vaccine doses to over 65 countries around the world via its hub in KEZAD, Abu Dhabi.
Currently, ADPL serves as a one-stop-shop for a suite of healthcare business solutions comprised of freight forwarding; contract logistics; transportation; and, distribution solutions – including regulatory and quality compliance, commercial support, and market access.
-End-
About AD Ports Group:
Established in 2006, AD Ports Group today serves as one of the world's premier facilitators of logistics, industry, and trade, as well as a bridge linking Abu Dhabi to the world. Listed on the Abu Dhabi Securities Exchange (ADX: ADPORTS), AD Ports Group's vertically integrated business approach has proven instrumental in driving the emirate's economic development over the past decade.
Operating several clusters covering Ports, Economic Cities & Free Zones, Maritime, Logistics, and Digital, AD Ports Group's portfolio comprises 10 ports and terminals, and more than 550 square kilometres of economic zones under KEZAD Group, the largest integrated trade, logistics, and industrial business grouping in the Middle East.
AD Ports Group is rated A+ by S&P and A+ Outlook Stable by Fitch.
For more information, please visit: adportsgroup.com
Follow AD Ports Group on:
For more information, please contact:
Emir Mehinagic
Sr. External Communications Specialist
Logistics Cluster, AD Ports Group
emir.mehinagic@adports.ae
+971 55 657 8332
Or
AD Ports Group Media Office
Email: media@adports.ae
Acino
Acino is a Swiss pharmaceutical company headquartered in Zurich with a clear focus on selected markets in the Middle East, Africa, the CIS Region, and Latin America. Acino is part of ADQ, an Abu Dhabi based investment and holding company. We deliver quality pharmaceuticals to promote affordable healthcare in these emerging markets and leverage our high-quality pharmaceutical manufacturing capabilities and network to supply leading companies through contract manufacturing and out-licensing. For more information, visit www.acino.swiss.
Media Relations (International):
Larisa Bernstein, Global Head of Communications
larisa.bernstein@acino.swiss
Media Relations (Middle East, Turkey and Africa):
Sivale Khalil, Communications Manager META
sivale.khalil@acino.swiss