Acino Appoints Richard Letzelter as Chief Human Resources Officer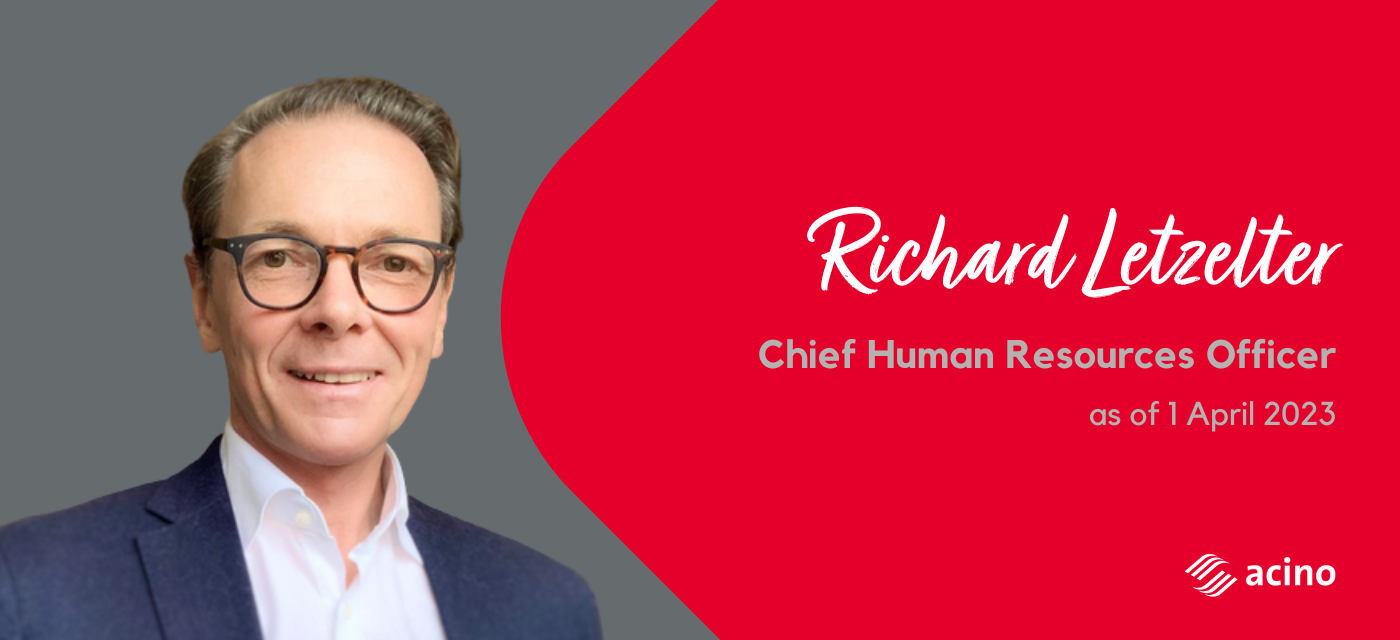 Acino, a Swiss pharmaceutical company headquartered in Zurich, today announced the appointment of Richard Letzelter to Chief Human Resources Officer, effective 1 April 2023.
Richard will join the Acino Executive Committee and take over the responsibility for the global Human Resources strategy and operations. He brings extensive experience working in multiple HR leadership roles in the pharmaceutical industry and telecommunications for more than 20 years. His in-depth knowledge of emerging markets and strong focus on people development and collaboration will be instrumental in advancing Acino's high-performing culture and growth.
For more information, please contact:
Larisa Bernstein, Global Head of Communications
larisa.bernstein@acino.swiss