Acino appoints Max Sorokin as CFO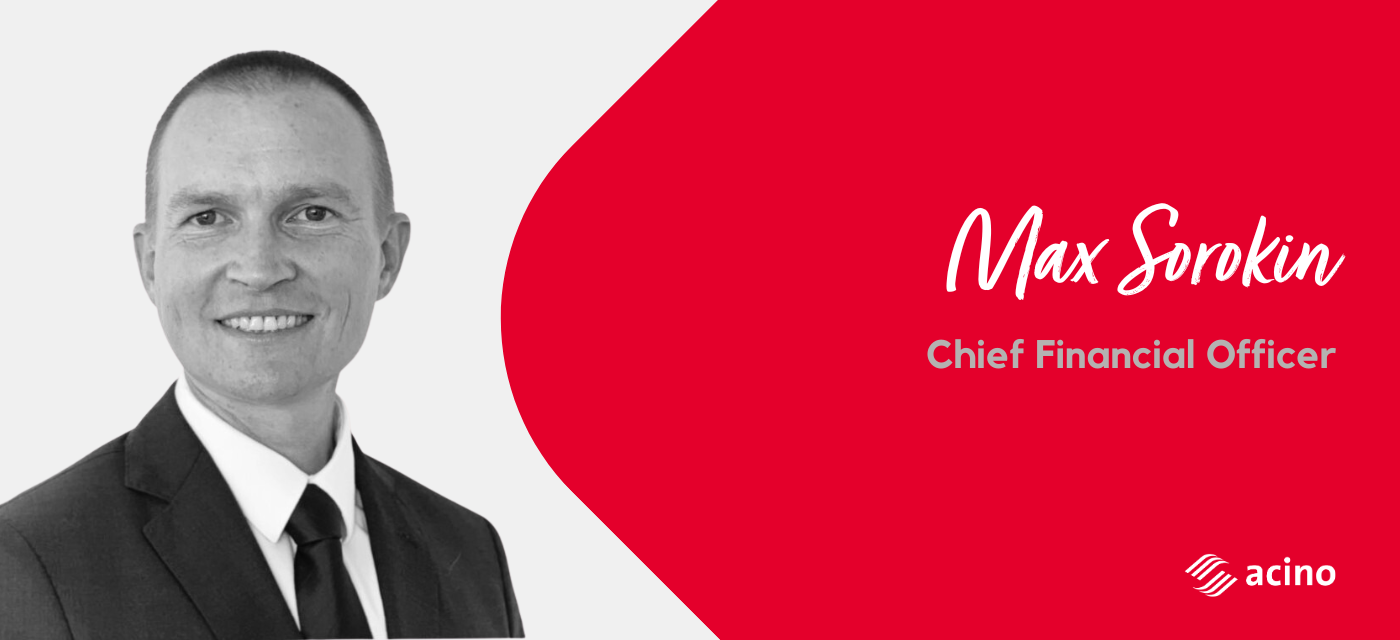 We are pleased to announce that Max Sorokin, has been appointed as Acino's Chief Financial Officer, effective immediately. Max is bringing a wealth of experience and commitment, and making a significant contribution to Acino's financial progress.
Max has served as Head of Group Commercial Finance at Acino since 2019, where he has demonstrated top functional expertise and business insights in managing company's financial controls and driving the Commercial Finance team performance objectives. His professional track record includes more than twenty years of financial experience in the pharma and FMCG industries.
Since March 2023 Max has been acting as Interim CFO of Acino Group, and the Board is pleased to make his position permanent, remaining confident in his strategic direction and financial oversight.