Acino Contract Manufacturing agrees strategic partnership with Quay Pharma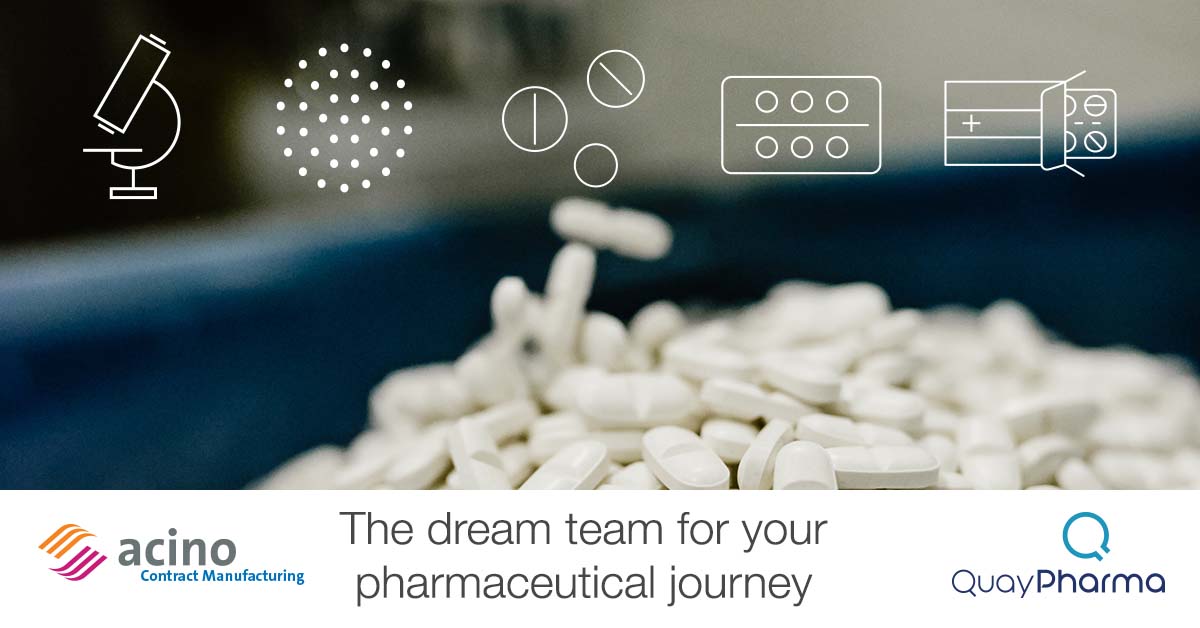 Acino Contract Manufacturing is pleased to announce a strategic partnership with UK-based Quay Pharma for the formulation and development of manufacturing processes for Oral Solid Dosage forms. The partnership will see both companies provide respective services in the creation of high-quality pharmaceutical products.
Through the partnership, the companies will broaden their customer offerings and create a smoother path between pharmaceutical development provided by Quay, and all commercial manufacturing services provided by Acino.
'We are delighted to have such an experienced and renowned partner in the field of manufacturing process development. This partnership will allow Quay to offer their clients access to extensive experience of commercial manufacturing of Oral Solid Dosage forms and allows Acino to offer pharmaceutical development services to our Contract Manufacturing customers. Putting the client and customer first in our pharmaceutical journey is key, and we look forward to ensuring the creation of high-quality products together.' said Felix Faupel, Head of Acino Contract Manufacturing.
Putting the client and customer first in our pharmaceutical journey is key.
'I am delighted that Acino has chosen to work with Quay as a preferred partner for the development of oral dosage forms to support their commercial manufacturing activities. Quay specializes in working with unique formulations and new chemical entities and this fits in perfectly with Acino's advanced capabilities in oral solid dose manufacture. Acino has a strong heritage in the provision of high-quality products and we look forward to working closely with Acino on being able to support our customers to successfully bring their innovative new medicines to market.' said Maireadh Pedersen CEO, Quay Pharma.
Find out more about Quay Pharma here or watch the video below.
Quay Pharma from Quay Pharma on Vimeo.